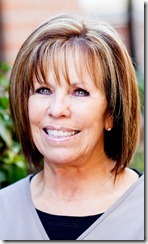 Barbara Coelho is Dr. Sampietro's Scheduling Coordinator. She has been a fixture behind the front desk of his Visalia dental office since he started his practice. All told, Barbara has spent the last 20+ working in dentistry. A native of the Central Valley, Barbara grew up in Three Rivers.  She is the mother of her daughter Lacey, and proud grandmother of Rylie and Chance. When she's not scheduling, coordinating, and generally keeping the office running, Barbara spends her weekends at her mountain cabin.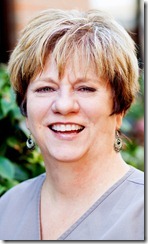 Loretta Ray has been Dr. Sampietro's Financial Coordinator since he opened his practice seven years ago and has been working in dentistry for over 30 years. She will submit claims to your insurance agency and assist in preparing payment options. She has been married to her husband David for over 35 years, and they have two beautiful grown daughters and three adorable grand children. In her spare time Loretta enjoys cooking for family and friends, reading, and spending time with her grandchildren.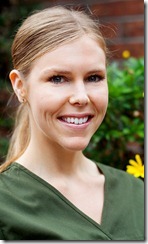 Claire Perry graduated from San Joaquin Valley College as a Registered Dental Hygienist in September 2008. She was born and raised in Visalia and is passionate about providing optimal care and interacting with patients. Claire is married to her high school sweetheart, and they love everything to do with the outdoors, including running, hiking, backpacking. When they're not home caring for their Boston Terrier Ruby or spending time with their families, Claire and her husband also enjoy travelling.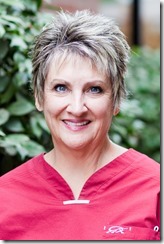 Tricia Johnston is a Registered Dental Hygienist who recently made the switch from filling in at Dr. Sampietro's office to working there on a permanent basis. Married for 36 years to the love of her life, Tricia has three children and six grandchildren and resides in Lemore. Before becoming a hygienist five years ago, Tricia owned a beauty salon for 15 years and performed permanent cosmetic makeup. A native of Southern California, Tricia moved to the Central Valley in 1978 for farming and never looked back.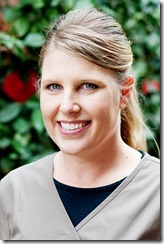 Heidi Giltner has been a Registered Dental Assistant for sixteen years and recently joined Dr. Sampietro's staff. She lives in Exeter with her husband and two daughters. Heidi loves spending time with her wonderful family.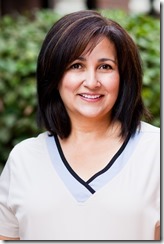 Laura Cromer is the newest addition to our office staff. As a Registered Dental Hygienist for 18 years, Laura joins our staff on a part-time basis. Laura lives in Visalia and has three great kids.